Caroline Sanders
English-to-French translations
South Australia
 • your message • legal documents • NAATI-certified •
Let's build bridges between Australia and France
Which service do you need?
Contact me
Translations fit for purpose are
adapted to what you want to achieve,
and to what your French audience needs.
Different services for different needs
Translation is about communication. Having your message or a document professionally translated into French is taking care of your French audience: you give them the opportunity to read your message in their native language, smoothing out the reading process, and making sure they don't misunderstand nuances without realising it.
Nelson Mandela said: "If you talk to a man in a language he understands, that goes to his head. If you talk to him in his language, that goes to his heart." 
Translation for publication from English to French
When you have a message to share, and you want it to go to the heart of your audience, then it's worth getting it professionally translated. 
Certified translations from English to French
When you need a visa, want to study, or buy a property in France, the French administration or your contacts may require certified translations of personal documents, contracts, or diplomas for example. This is also the case for family law documents involving French nationals. And of course for documents used in a court case.
Translation of Australian legal documents to French
Not all legal translations need to be certified though, it depends on their use. Contracts, privacy policies, general terms and conditions, rarely need to be certified.
Translation for information English <> French
When you just want to understand the content of a French text, when you don't master the language well enough, then you may need French-to-English translation for information services.
I also offer translation for information services from English into French. This is useful when you want to discuss a text, a document, with your French contacts, and you prefer to send it in French to avoid misunderstandings. It's not going to be published (neither on the web nor in print), and it doesn't have any marketing value nor legal consequences. 
French proofreading, copy-editing and tutoring
Do you write in French and would like your copy to be proofread or even copy-edited? You do the writing, I'll do the proofing.
You love the French language and you would like to improve your written French? Let's work together and have fun in the process. We can work on texts you write, or I can supply sample texts in an area you're especially interested in. When you work on your written French without being aware of your mistakes, it may be difficult to improve by yourself.
If you have any question about these services, send me an email to: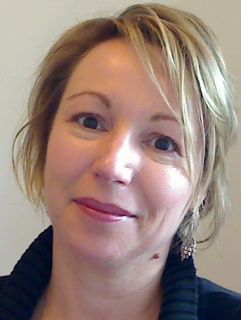 My name is Caroline Sanders,
I love using my skills to help my clients
build bridges between Australia and France.

I am a NAATI-certified professional translator
and a qualified legal translator,
I live in South Australia
I am French
and an avid reader.
You will find information about my qualifications and credentials on the About page.
Contact me for • French translations • French copy-editing services • written French tutoring.