I help legal practitioners get the documents they need
professionally translated to French,
NAATI-certified if needed.
Contracts, agreements, general terms and conditions, powers of attorney, affidavits, will, personal documents…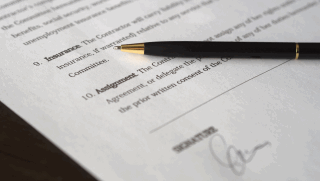 Legal documents are part of our daily life, and their translation requires a specific set of skills to ensure that the result is fit for purpose.
As a qualified legal translator, I translate contracts, other business law documents, deeds, and some court and family law documents, from English into French. As a NAATI-certified translator, I can certify the translations I undertake.
I live in Australia (Adelaide) and I have decided to focus on the translation of Australian legal documents.
My credentials are listed below. You can also find more information about the qualifications that allow me to translate these types of documents on the About page.
To find out how I can help with your French translations,
A few questions worth considering
When you need legal translations, it's a good idea to think about the following issues:
Does the translation need to be

NAATI-certified?

 
If that's the case, just mention it when you send me the document to be translated. You can also have a look at the page on Certified Translations for more information.
Who is the

intended audience

for the translation?
Is it for the French administration? A court of law? Potential partners? Clients? Website users? Let me know because official translations generally need to mirror the layout of the original.
What is the

time frame

for the translation?
Legal translations tend to be urgent, but they aren't the type of translation you want to rush. Let me know what your needs are and I'll see how I can best accommodate them.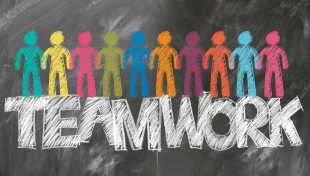 Examples of legal documents that I translate to French:
Contracts, e.g. Contract of Sale of Goods, Supply Agreement, Employee Agreement, License Agreement

Confidentiality Letter, Privacy Policy

General Terms and Conditions, User Terms and Conditions,

User Agreement

Deeds, e.g. Power of Attorney,

Last Will and Testament (and Probate), 

Affidavit

Business Law documents, e.g. 

Articles of Association or Legal Constitution, 

Minutes, General Meeting Report

Family Law documents, e.g. Parenting Order, Divorce Order

Some Court documents, e.g. Writ of Summons, Statement of Claim
If the document you need to translate to French is not listed, email it to me and I'll let you know what I can do.
Your work was excellent, fast, and you are a pleasure to work with.
To receive a quote and turnaround time for your translations, just send me the text to be translated with any information that you deem important.
Do you need French translations?
Clicking on the button will open a new email – and start a conversation.