I translate Australian legal documents into French for legal practitioners, small businesses and individuals. NAATI-certification when needed.
As a French native living in Australia, I have lived with the two legal systems. I struggled at first to understand the differences, the concepts and the terminology. This triggered my interest and lead me to study English-to-French legal translation – first formally then on a never-ending exciting journey.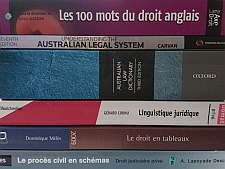 Do you need the French translation of:
• a contract or other business law documents,
• a will or other family law documents,
• a deed,
• some court documents?
To find out how I can help with the French translation of your Australian legal documents, send me an email to: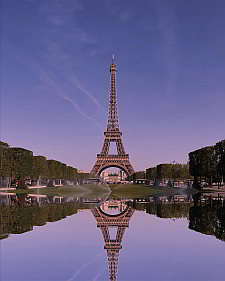 Translation of Australian legal documents into French:
Contracts

, e.g. Sale of Goods, Supply Agreement, Employee Agreement, License Agreement

Confidentiality

Letter, Privacy Policy
General

Terms and Conditions

, User Terms and Conditions,

User Agreement

Deeds

, e.g. Power of Attorney,

Last Will and Testament (and Probate), 

Affidavit

Business Law documents

, e.g. 

Articles of Association or Legal Constitution, 

Minutes, General Meeting Report

Family Law documents

, e.g. Parenting Order, Divorce Order, Consent Orders
Some

Court documents

, e.g. Writ of Summons, Statement of Claim
If the document you need translated into French is not listed, please email it to me and I'll let you know what I can do.
Qualifications, experience, and quality assurance processes are my building blocks to deliver a professional French translation of Australian legal documents.
To make it fit for purpose, I take into account who is going to read the translation and in which context it is going to be used.
I also offer translations for information, from English into French, and from French into English. This type of translation is not certified; it is useful when the focus is on the content, and when the form is not so important.
A Written Quote Before Starting Any Translation
I always send a written quote before starting a translation. To receive a quote, you just need to email me the documents to translate with any information that you deem important. Answering the following questions will help me meet your requirements.
Who is the translation for?
Is it for the

judiciary

?  For a notary, a bank? The translation will then mirror the layout of the source document, and may need to be NAATI-certified.

Or is it for w

ebsite users, customers, partners, legal practitioners?
How is it going to be used?
Is it part of a court case?

Before or during negotiation?

During dispute resolution?

Or is it going to be published on a website?
Does it need to be NAATI-certified?
If that's the case, please mention it when you send me the document to be translated. The layout of the translation will roughly mirror the source document. More information on the page on Certified Translations.
Time frame?
When do you need your translation for? For a specific date or event? Let me know. Otherwise, what would be your ideal time frame?
Your work was excellent, fast, and you are a pleasure to work with.
Quote
To receive a written quote and turnaround time for your translations, please send me the text to be translated with any information that you deem important, including your ideal time frame.
The client is really happy with your translation and would love to work with us again in the future.
Contact me for • English-to-French translations • French copy-editing services