Translation of editorial, web and marketing content from English to French
Building bridges between Australia and France
Translation as a communication tool
For the translation of marketing, editorial and web content,
the focus is on your French audience taking your message to heart.

If you talk to a man in a language he understands, that goes to his head. If you talk to him in his language, that goes to his heart.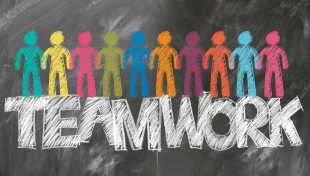 When you want your French audience to take your message to heart, it does help to get it translated professionally.
To find out how I can help translate your content to French,
Translation of editorial, web and marketing content to French
When you have spent time crafting your message, it is worth getting it professionally translated for an improved communication with your French audience. 
For that kind of translation, I really focus on translating your message, on how your reader will receive it.
When needed, I can build a glossary specific to your business to ensure consistency from one translation to the next, even if they are a few months apart.
There is more information on the main Translation page and you'll find my qualifications and background on the About page. And if you have any question, please send me an email.
Legal translations
If you also need to have legal documents translated in French, let me know: I am a qualified legal translator. More information on the Legal translations page.
Examples of content I translate to French:
Website content

Brochures

Presentations

Newsletters

Blog posts

Articles

Press releases

Terms of Use

Privacy Policy

Policy Statements

…
Caroline is a reliable and competent translator. She always delivers the translation in due time in a professional manner. She is thorough and always highlights any mistakes that could be present.
Send me the content to translate with any information that you deem important and we can start a conversation: I'll send you a quote, you'll ask any question that seem relevant to the translation and we'll take it from there.
Do you need French translations?
Clicking on the button will open a new email – and start a conversation.