Legal, marketing and certified translations into French
Qualifications - Reliability - Peace of mind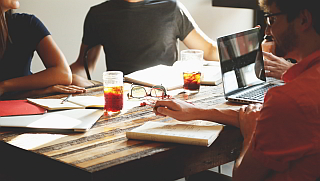 If you talk to a man in a language he understands, that goes to his head. If you talk to him in his language, that goes to his heart.
What type of translation do you need?
 Contracts, deeds, powers of attorney, affidavits, other business law or family law documents…
Who do I work with?
My clients typically need to reach French-speaking audiences, whether it be to foster partnerships, open up new markets in France, communicate with French legal practitioners or sell their products or services online.
Confidentiality
As a member of AUSIT, I am bound by the principle of confidentiality, regardless of whether I undertake the translation or not, so you can rest assured that your documents will remain confidential.
What do I translate?
I translate business and family law documents as well as marketing material and I put my expertise, qualifications, and experience at the service of my clients.
How?
I use my

well-honed translation skills

, combined with

terminology research in context

and

quality assurance processes

, to achieve the level of quality

my clients and their readers

deserve.
My NAATI certification allows me to

deliver certified translations from English into French

when required.
My friends and clients say that I have

an eye for detail

as well as excellent 

organisational

and

communication

skills, which is nice to hear. More importantly, they come in handy to manage my business and

translate accurately

the legal and marketing documents my clients entrust me with.
Do you have legal or marketing documents that need to be translated into French?
Clicking on the button will open a new email.